PropertyFinder is the service that alerts you when the property with the features you requested is published on our site.
1. Fill out the form below to register with our site.
2. In case it is already registered you can immediately log in by logging into this area.
3. After login you will be redirected to the user area and clicking on Save Search you will be able to use the service.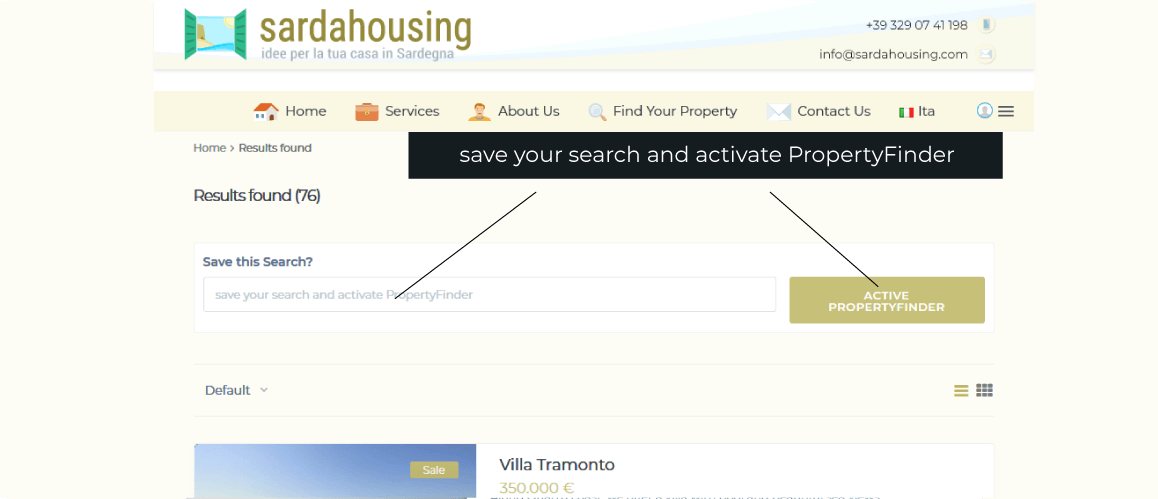 HOW TO USE THE HOME FIND?

You will be directed to the page of your results and this point you will have to give a name to your search and click on save search and automatically you will receive emails when a new property with the required features will be published.
HOW DO I REMOVE ACTIVATED RESEARCH?
Access the user area through this link or log in and go to the saved search area and delete the results that you no longer want to keep, in this way you will not receive more information regarding the type of research done previously.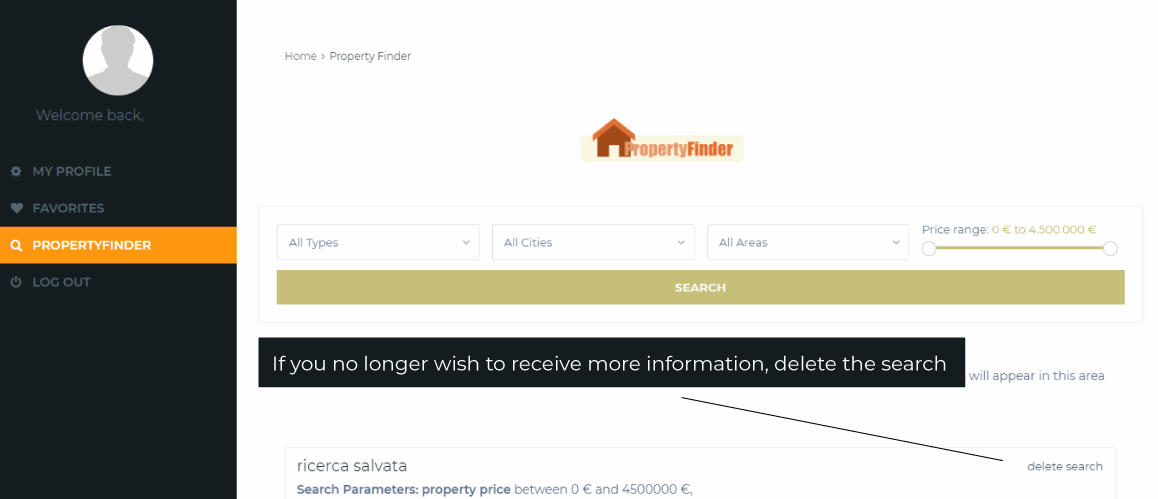 HOW DO I ELIMINATE MY ACCOUNT?
Access the user side through this link or go to your profile and click on Delete Profile, your account will be deleted from the site.