Welcome to Castiadas sea and tropical beaches and quality food production.
The village of Castiadas consists of some agricultural centres scattered in the plain of Sarrabus, the region south-east of Sardinia.
The area is rich in brooks, and is quite varied (plains, hilly areas and beaches) and is barely changed even after the agrarian transformation (during the 50s).
The territory is divided into 5 centres and some smaller ones.
The village is 67 km from Cagliari, 23 Km. from Villasimius, 27 km. from Muravera and 11 km. ca. from Costa Rei.
A large area of the territory of Castiadas is part of Parco dei Sette Fratelli – Monte Genis, a real natural monument with its beautiful state forests and its various protected animal.
Water is one of the most fascinating elements of these forests, rich in natural springs.
Finally the deep waters, covered by dense Posidonia forests, are a real paradise in this area.
Beaches: 13 kilometers of coastline offer beautiful beaches and coves.
Amid green landscapes the blue of sea stands out on the golden whiteness of fine sand and the colors of granite rocks.
The beaches are all accessible with roads and have large space for parking. The many coves on the contrary can be reached by sea, or walking along the paths.
Almost all the beaches have kiosks and services and are quiet even in August.
From North to South:
Beach S. Giusta (1.2 km) south of Costa Rei, the Scoglio di Peppino (or Punta Santa Giusta), Beach Monte Turno (or S. Elmo) (550 m.), Beach Cala Marina (or San Pietro) (1 km, Beach Cala Sinzias (800 m.), Beach Cala Pira (400 m.).
Services: The accommodations in Castiadas meet every need. Given the agricultural vocation of the area can offer great hospitality (bio food and natural products).
Two campsites in Cala Sinzias.
Sea and countryside guided tours, hiking, and diving.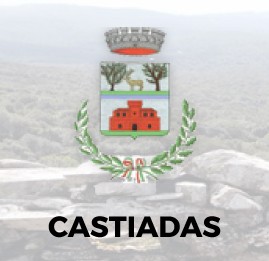 In this area you will be directed to the website of the Municipality of Castiadas to get all the information on this location.
Click to Access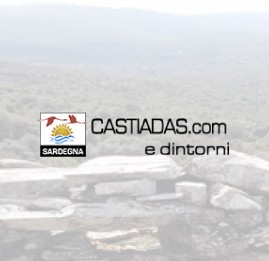 In quest'area verrai indirizzato al In this area you will be directed to the Castiadas.com site to get all the information on this location.
Click to Access