Tuili small center of the Marmilla
A small village in the region of Marmilla in central-southern Sardinia, Tuili lies at the foot of the Giara plateau and is known for its archaeological remains, its historical buildings and a unique park: "Sardegna in Miniatura".
Tuili, a village of a thousand inhabitants, lies in a beautiful natural setting, in the middle of the Marmilla area. On the plateau woods of cork trees and holm oaks, Mediterranean scrub, centuries-old olive trees, meadows and marshes alternate.
From this village the excursions leave to the Parco della Giara, which partly is within its territory, including the greater marsh (pauli majori) and Zepparedda mount.
In addition to the famous Giara horses and birds of prey such as the goshawk, peregrine falcon and buzzard, the park is home to wild animals such as hares, weasels, martens and foxes. The marshes (paulis), on the other hand, have generated peculiar ecological niches that are the habitat of invertebrate species dating back to 200 million years ago.
In the surrounding countryside there are archaeological sites, the finds of which are preserved in the National Archaeological Museum in Cagliari; in Santa Elisa there is a workshop to work obsidian, in the Nuridda area you find Phoenician-Punic remains and in Santa Elisabetta a Roman settlement.
The Sardegna in Miniatura Park offers a curious and interesting walk in the Island and in its history, among nuraghi and dinosaurs.
In the old centre, stately homes and farmhouses at court (Campidanese Houses) alternate, that are almost all characterized by portals from the late nineteenth century. Two elegant neoclassical buildings stand out: villa Pitzalis and villa Asquer, which houses the olive and oil museum, with period pictures and work tools, and the museum of Sardinian musical instruments, which devotes special attention to launeddas .
The village rises around the parish church of San Pietro apostolo, built in Gothic-Catalan style and consecrated in 1489. The church contains interesting marble furnishings, while in the first chapel on the right there is the imposing retable of the master of Castelsardo (or of san Pietro), dating back to 1500, which is considered the masterpiece of Sardinian Renaissance painting. In the church there is also an organ dating 1753.
The small church on the Giara in the Santa Luisa area and the church of Sant'Antonio Abate, built in the outskirt at the end of the 16th century in Spanish colonial style, are also worth visiting.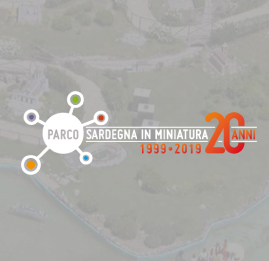 In this area you will be directed to the site of Sardegna in Miniatura to get all the information on this location.
Click to Access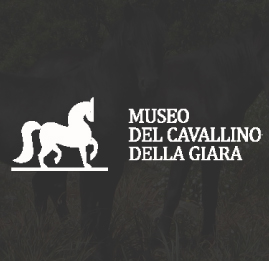 In this area you will be directed to the site of the Museo del Cavallino della Giara to get all the information.
Click to Access