Capoterra one of the most important centers of expansion on the island.
In a very favorable position in the southwest of Sardinia, Capoterra offers a wide variety of environmental landscapes: from Monte Arcosu, the largest protected natural oasis in Europe, to Maddalena Lido, with wetlands inhabited by pink flamingos, to the residential mountain area of Poggio dei Pini, one of many hamlets that were created with the desire to escape from Cagliari.
Economic resources
The territory of Capoterra has experienced in recent decades a radical transformation in the handicraft, production and commercial activities.
Historical events were certainly not conducive to the socio-economic development of Capoterra population, which over time could nevertheless survive by practicing agriculture, grazing and other activities for the exploitation of local natural resources.
In the early nineteenth century, the innovative activities of the Marquis Stefano Manca di Villahermosa helped create the foundations of the future local economic development.
The village will then consolidate its agricultural vocation and promote the flourishing activity of the early twentieth century in the wine and dairy sectors.
Even today the greatest resource of Capoterra is agriculture, which is flanked by grazing and a number of small industrial, commercial and craft activities.
Needless to say, the presence in the municipal territory of a coastal area and a of a environmentally very rich mountainous area stimulated many activities related to tourism in these areas.
Hamlet of Capoterra: Santa Rosa; Poggio dei Pini; Residenza del Poggio; Frutti d'Oro 1, 2, La Vigna; Residenza del Sole – (Coop. 1000);
Rio Santa Lucia; Torre degli Ulivi A, B; Su Spantu 1, 2, 3; Petite Residence;
La Maddalena Spiaggia; Picciau; Rio San Girolamo – (Coop. 100 – Le Case del Sole).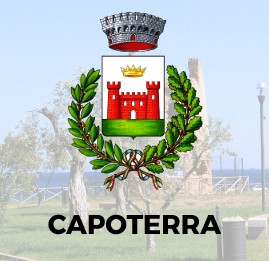 Here you will be directed to the website of the Municipality of Pula to get all info you may need.
Click to Access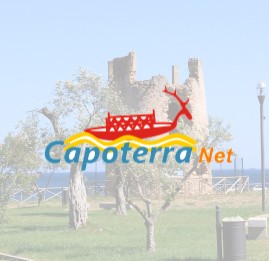 In this area you will be directed to the Capoterra.net site to get all the information on this location.
Click to Access