Welcome to Santa Margherita di Pula.
Why ever should you buy a house in Santa Margherita di Pula?
Maybe because it would be in one of the most beautiful coasts of southern Sardinia, an oasis for holidays of calm and relaxation, few tens of kilometres from Cagliari, but far from crowded beaches and stress.
Soft and golden sand that plunges into shallow, warm and clear waters for almost ten kilometres, this is Santa Margherita, a pearl of southern Sardinia and symbol of Pula, which extends westward to another island wonder, the Chia coast (in Domus de Maria territory).
The bays and beaches that form the coast take their names from the various areas facing on it, which in turn host some of the most luxurious and renowned resorts in Sardinia, destinations every year for personalities of show business, sport and high finance.
You reach the beaches through the numerous backstreets that flank hotels, or cross pine forests where unexpected condos, villas and holiday apartments are hidden.
Unforgettable places, coves with whitest sand tongues, a windswept coastline, transparent seabeds make a favourite place, even in autumn and winter, for surfers, snorkelers, scuba divers, or outdoor activity.
Why should you buy a house in this beautiful location?
Lovers of nature walks can explore the tree-lined avenues leading to Nora and discover the remains of the ancient Phoenician-Punic and then Roman town in the Archaeological Park of Nora, the beach and the church of Sant'Efisio, the beach of Su Guventeddu, appreciated destination for kite surfers and wind surfers, and the lagoon of Nora, a system of canals and small islands which is home to lush Mediterranean vegetation and many species of birds.
Finally a few steps from Santa Margherita there is the Pula nightlife, with events and aperitifs in piazza del Popolo and piazza di Chiesa.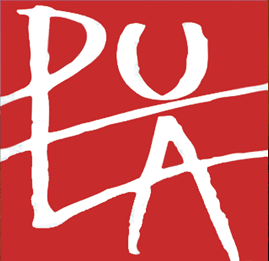 Here you will be directed to the website of the Municipality of Pula to get all info you may need.
Click to Access