Torre delle Stelle, a nice sea resort along South-Eastern coast in Sardinia
Are you going to buy a villa?
Torre delle Stelle is a village that rises on a promontory along the coast road that from Cagliari leads to Villasimius, in the south-east of Sardinia.
It is the coastal area of ​​the Municipalities of Maracalagonis and Sinnai and is a favorite destination of the people of Cagliari who own most of the villas here.
45 km from Cagliari Elmas Airport, and 30 km. from Cagliari, Torre delle Stelle can be reached by driving along the scenic coastal road by car and by bus. Born in the late 1960s, Torre delle Stelle comes alive in the warm months.
During the winter the residents do not reach 100.
And it is in the mid and low season periods that it becomes a tranquil paradise of colors and fragrances.
Thanks to its particular position Torre delle Stelle can boast the longest summer of the whole island.
Inside the village there are comfortable dirt roads that can be traveled by car and numerous paths and stairs that allow you to explore the promontory and walk to the coves Delfino and Biscia and its two splendid beaches of fine white sand, Genn'e Mari and Cann 'e Sisa, with medium depth waters and a blue-green sea of ​​a thousand shades.
The village is also an excellent starting point for exploring the many beaches in the area, such as Sa Ruxi, or Mari Pintau, but also mountain areas such as the Settefratelli Natural Park and the Foreste on Castiadas that preserve the Sardinian deer, in endangered.
From Torre delle Stelle you can easily reach the beaches of Cagliari, Villasimius and Costa Rei, also by bus.
Inside the village it is possible to do Fishing & Snorkeling, Water Skiing and Diving.
There are several tennis courts, bowling green and a basketball court.
At less than 1 km you can go horseback riding along the paths that penetrate the Mediterranean scrub.
All services are open during the summer period.
In July and August various events are organized with open-air cinema, folk groups and dance evenings
Foto copertina di Carlos de Paz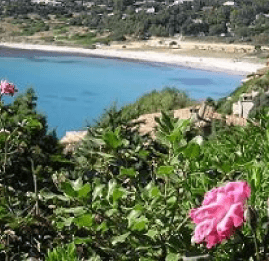 In this area you will be directed to the site of the Torre delle Stelle Association to get all the information on this location.
Click to Access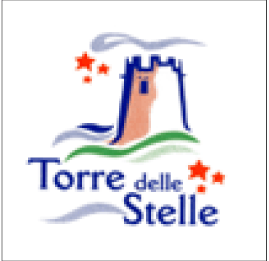 In this area you will be directed to the official website of the Torre delle Stelle condominium to get all the information on this location.
Click to Access