The Map of Sardinia
Do you still love to hold a map in your hand instead of a smartphone?  Do you want more details of the beaches in Sardinia? You can download the map of Sardinia from this link.
Sardinia for many people is synonymous with the sea, but which beaches are the most popular? Wonderful beaches such as Chia, Pula, Mari Pintau, Costa Rei, Torre delle stelle, Cala Mariolu, La Pelosa, Is Arutas, Scoglio di Peppino, Su Giudeu, Spiaggia Rosa, Budelli.
But someone also loves Sardinia's history, with its ancient Nuraghi, witnesses of the unique proto-Sardinian civilization, its Domus de Janas, its Giants' tombs and much more.
Maybe you love tradition, culture and local cuisine, maybe Autumn in Barbagia, the Sardinian Cavalcade, the Feast of Sant'Efisio, and many other events.
Click on the image to view the map of Sardinia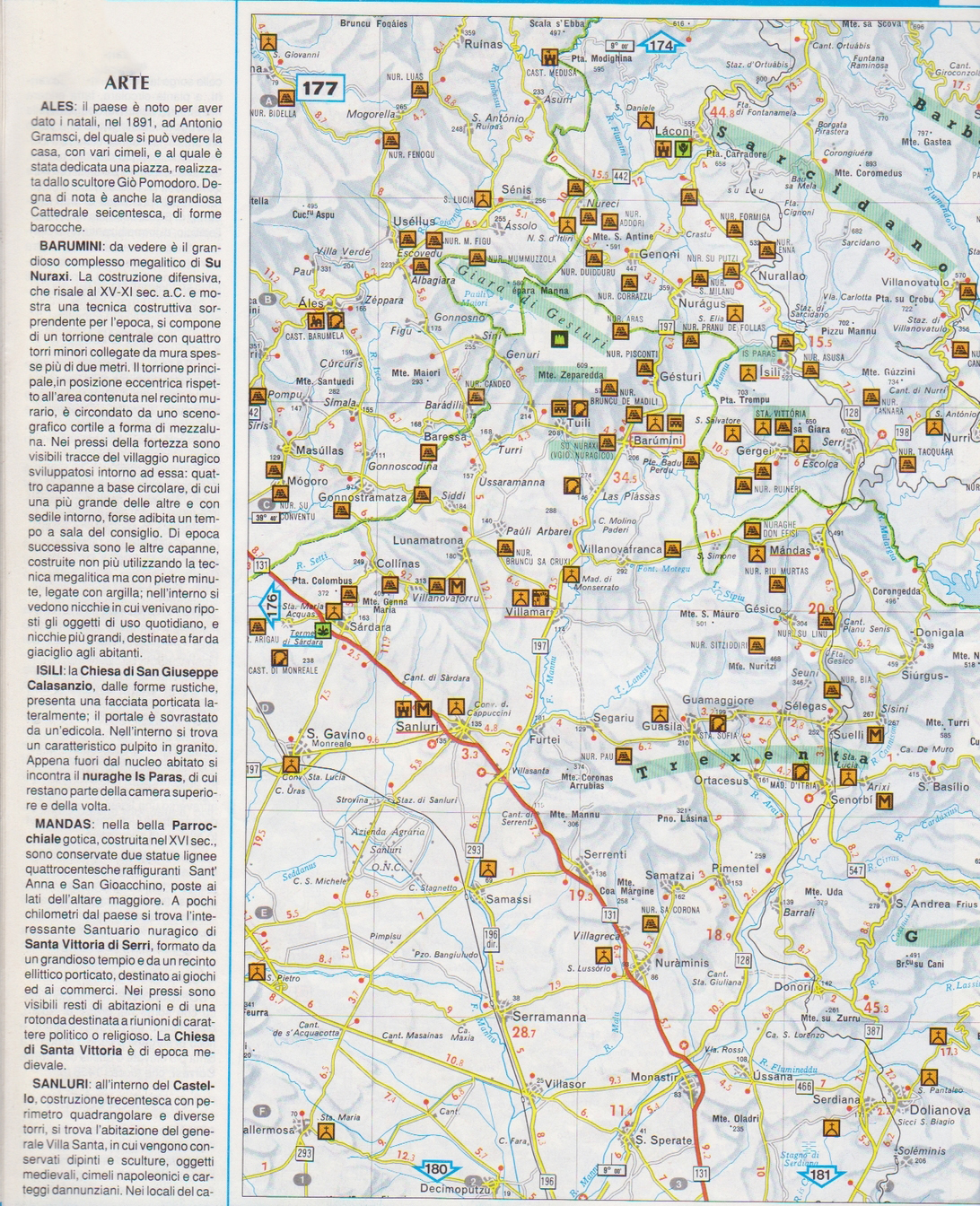 The map belongs to the Istituto Geografico De Agostini (1991), and the scans are part of the Grande Atlante Stradale d'Italia, supplement no. 26 of the magazine Oggi.
How to Read the Map?
On the various pages there is a number indicating a specific area of ​​Sardinia, the pages ranging from 165 to 172 provide information on Northern Sardinia, pages 173/174/176 concern the western part of Sardinia, pages 175/178 concern the Eastern area and then in the following pages proceed to South Sardinia.
On the various pages you will find curiosities about art, nature, museums and gastronomy.
Curious about minor attractions by place?
Do you want detailed info about the maps of Sardinia?